Sugars and syrups explained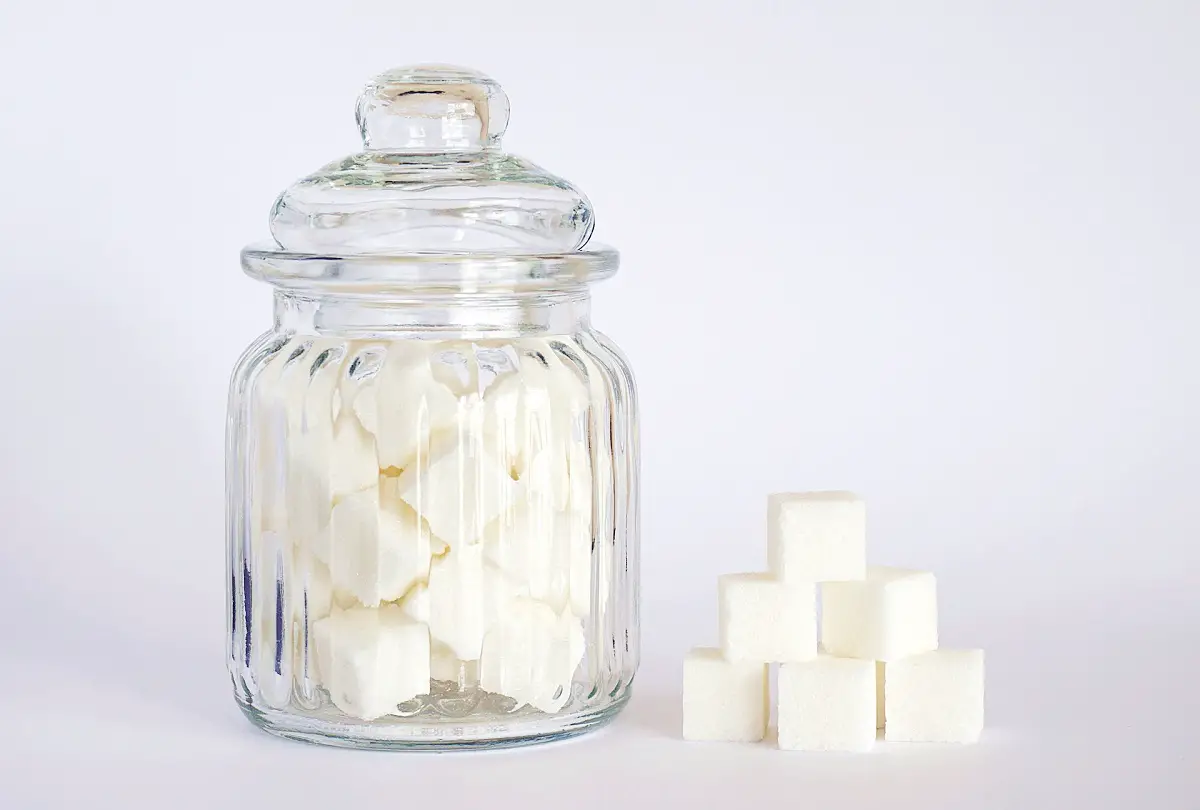 Different types of sugars and syrups fact sheet.
Sugars
Granulated sugar, Table sugar
Commonly used in cooking, baking and beverage where large sugar granules can be tolerated.
99% pure sucrose
Castor sugar
Small sugar granules compared to granulated sugar. Used most often in baking.
Dissolves quickly because of the small grain size.
Used in creaming in the making of cakes and cookies as it supports more fat and creates uniform air cells.
Icing sugar, Confectioners' sugar, Powdered sugar
Ground from granulated sugar to powder form.
3% of cornstarch is added to prevent caking.
Used in the preparation of royal icing, fondant, dusting etc.
Brown sugar
Cane sugar which has not been completely refined.
Contains sucrose (85-92%), molasses, caramel and other impurities.
Moist and sticky type.
Dark brown sugar
Darker colour than normal brown sugar.
Contains more molasses. Gives flavour to food.
Brown candy (bing pian tang)
From refined sugar cane juice.
Used as sweetener of various chinese desserts, nian gao etc.
Honey rock (shi feng tang)
A mixture of honey and cane sugar.
Used as sweetener of various chinese desserts, chinese herbal teas etc.
Caramel
Made by melting and cooking of granulated sugar until it is golden brown in colour.
Provide flavour and colour to desserts.
Chinese rock sugar (bing tang)
From refined sugar cane juice.
Used as sweetener of various chinese desserts, read bean soup, bird nest soup etc.
Damerara sugar
Crystallised brown sugar used as a sweetener to tea and coffee. Seldom used in baking.
Come in cube and granule forms.
Muscovado sugar
Rich and dark brown unrefined sugar obtained from cane sugar where molasses are taken away.
Coarse and sticky crystals.
Used frequently in making toffee.
Palm sugar
Derived from tropical coconut. Juice collected from the flowering stalks of coconut is cooked until it becomes concentrated. It is then poured into bamboo moulds and allow to set to form palm sugar.
Used in southeast Asia in the making of kuihs, desserts, drinks and cakes.
Syrups
Invert syrup, Golden syrup
Obtained from heating sugar (sucrose) with an acid (e.g. citric acid from lemon), where sucrose (a disaccharide) is broken down into two monosaccharides, dextrose and levulose.
Golden colour and flavourful.
Example of usage is in the preparation of mooncake skin and in golden fruit cake.
Molasses
A product which remains after most of the sugar is extracted from cane juice.
Retains moisture in baked goods.
Glucose syrup
Colourless and nearly tasteless.
Retains moisture and is used in icings and candies.
Malt syrup
Extracted from barley that has been sprouted.
Used in breads as food of yeasts. It also gives flavour to breads and colour to the crust.
Maple syrup
Sap of trees.
Used as topping over pancakes, waffles, ice-cream or made into candies.
Honey
An invert liquid sugar obtained from honey bees, where nectar of plants is modified, stored and concentrated.
Adds sweetness and retains moisture in baked goods.
The lighter the colour, the better the grade of honey.
Corn syrup
Made by converting conrstarch into sugars through the use of acid and enzymes. It is a type of invert sugar.
Retains moisture. Used in candies to prevent crystallization and in frozen desserts to prevent ice formation .
Comes in two colours, light and dark types.
(Visited 17 times, 1 visits today)