Food Spotlight: Garlic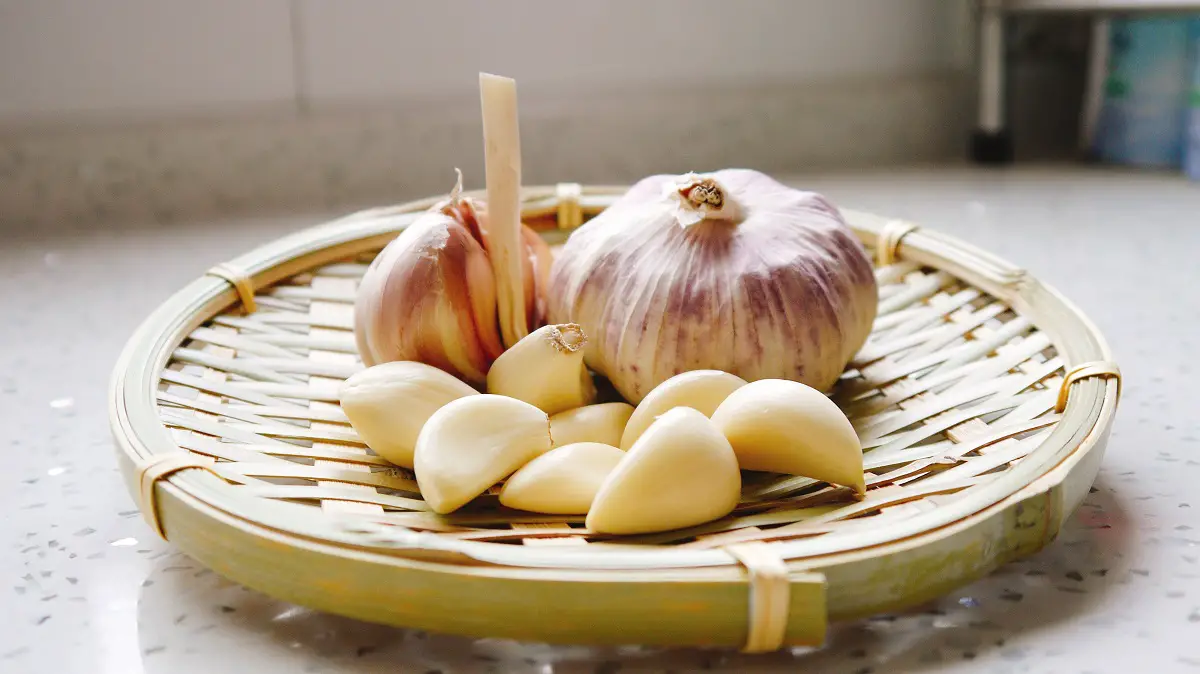 Together with onion, shallot and leek, garlic is a member of the Allium family. It is found in the form of a bulb containing smaller cloves.
It goes well in pasta, sauces and stews, and on pizzas. Garlic and its extracts are rich in compounds with anti-inflammatory, antioxidant and neuroprotective activities.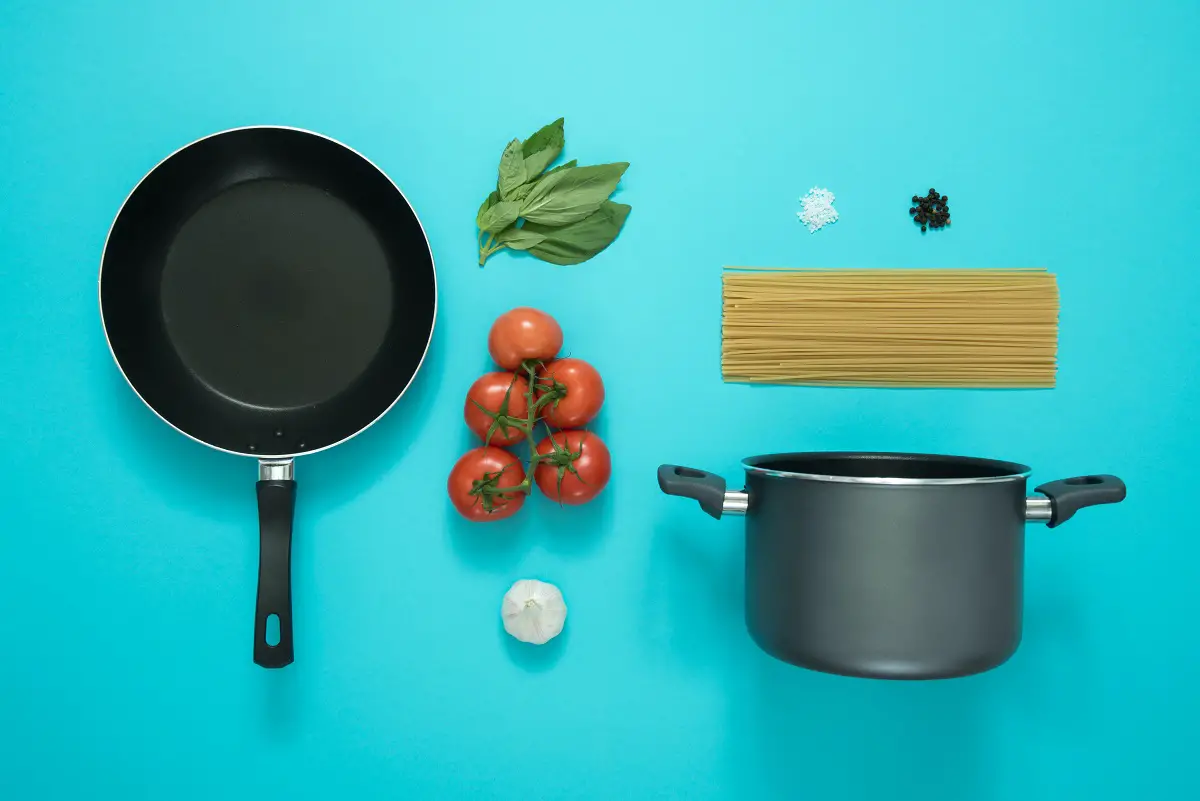 Health Benefits
The most known garlic ingredient is allicin, which is briefly present in fresh garlic. Other important ingredients are diallyl disulfide and S-allyl cysteine.
In addition, garlic contains manganese, vitamins B6 and C, selenium and fibre.
Garlic is linked to boosting the function of the immune system, so it is believed that consuming garlic can help fight common colds and reduce their duration.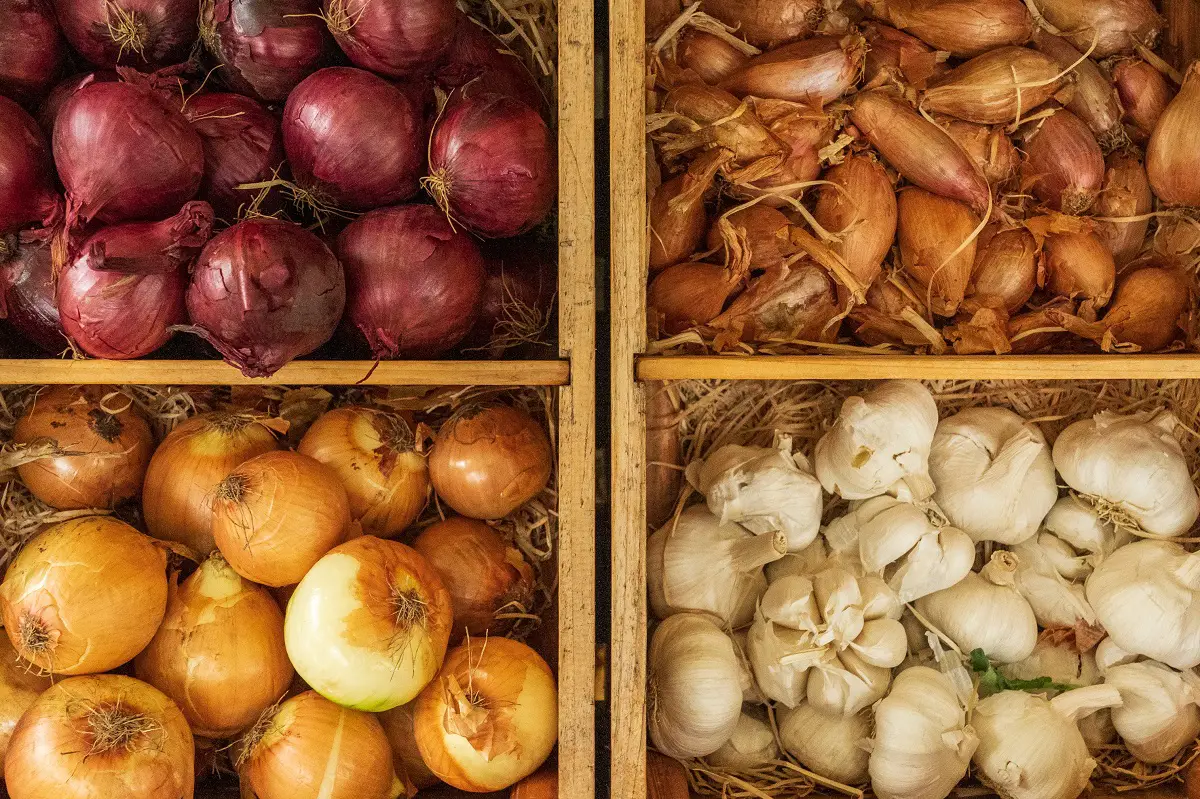 Image source: unsplash.comGarlic can also lower the risk of heart disease and reduce high blood pressure. It is reported that garlic is a lipid-lowering agent i.e. it reduces the levels of total and LDL cholesterol.
Moreover, garlic can help lower the risk of dementias i.e. Alzheimer's disease because of its antioxidant content. The antioxidants present in garlic can protect against oxidative stress damage.
What Should You Watch Out For
With all its health benefits, eating too much garlic can cause several problems. One is an increased risk of bleeding especially if you are taking blood thinners since garlic has antithrombotic properties. In other words, it can prevent the formation of blood clots.
Another big issue are digestive problems like gas and bloating that can be caused by eating too much garlic. Fructans, the carbs found in garlic, are not absorbed in the small intestine, but go to the colon where it can cause digestive problems.
There are also people who are allergic to garlic. Symptoms are usually itchy nose or eyes, nausea, diarrhea, hives, swelling of the lips, face, tongue or throat, or difficult breathing. If you notice any of these symptoms stop eating garlic.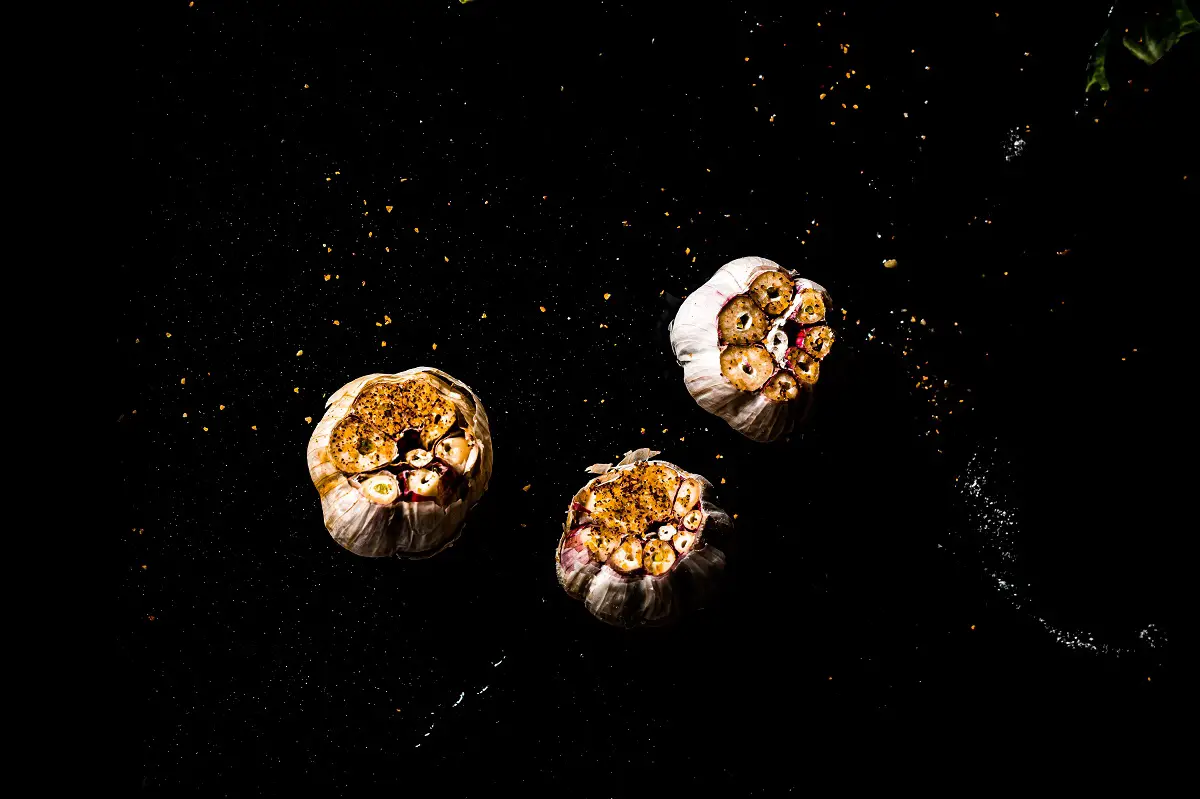 Image source: unsplash.comSome may say it's esthetics, but eating too much garlic causes pretty bad or "garlic" breath. This is because of the sulfur-containing compounds found in garlic. Raw garlic causes the strongest breath. Cooking it reduces the content of the sulfur compounds.
Take Home Message
Because of its flavor garlic is easily incorporated in a healthy diet. Eating 1 to 2 garlic cloves per day may have its health benefits.
However, if side effects appear you should consider limiting this amount. If you are a garlic lover, try cooking the garlic before consuming it so it will reduce the chances for related health problems. Talk to a healthcare professional about proper garlic consumption if you are undergoing surgery or taking medications.
Further reading:
https://pubs.rsc.org/en/content/articlepdf/2022/fo/d1fo03180e
https://pubmed.ncbi.nlm.nih.gov/23590705/
https://www.mdpi.com/1422-0067/23/13/6950/htm
https://link.springer.com/article/10.1007/s00394-021-02482-7
https://pubmed.ncbi.nlm.nih.gov/33549282/
(Visited 8 times, 1 visits today)