Dart board birthday cake
A dart board birthday cake is a unique and creative dessert option for a birthday celebration. This cake is designed to resemble a traditional dart board, complete with the circular target pattern and numbered sections. The base of the cake is typically made with layers of moist and flavorful sponge cake, while the outer layer is covered in smooth fondant icing. The target pattern can be created using different colored icing or fondant, giving it a vibrant and eye-catching appearance. To add a realistic touch, small edible darts can be placed on top of the cake or inserted into the target sections. This cake idea is perfect for those who love playing darts or have a sports-themed birthday party. It combines the fun of a game with the deliciousness of a cake, making it a memorable and enjoyable dessert option.
Tags: dart board, birthday cake, unique, creative, sports-themed, memorable.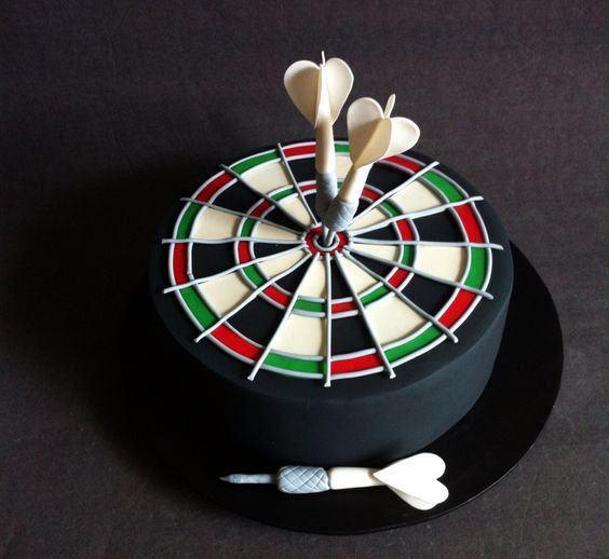 Visited 5 times, 1 visit(s) today