Sweet Pancakes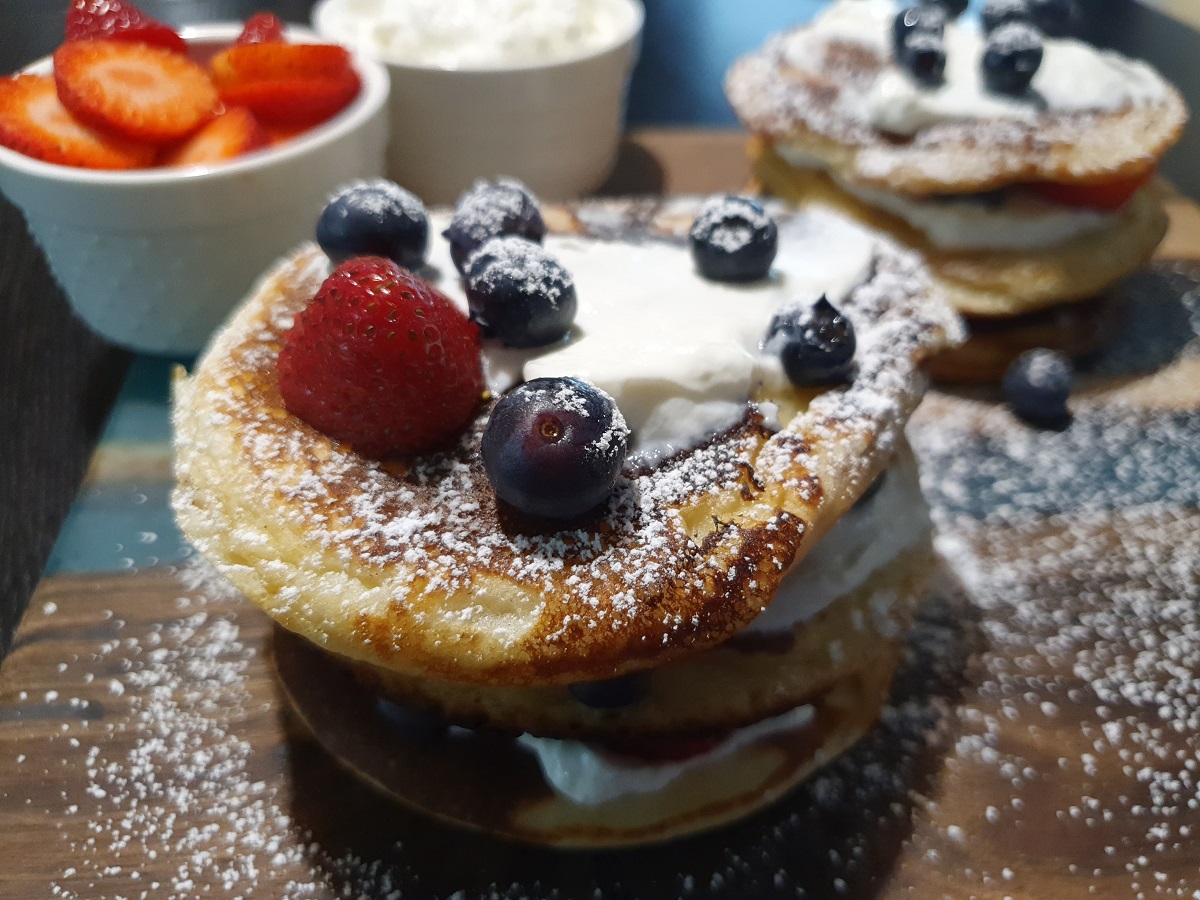 Adjust Servings
150

g

flour

10

g

brown sugar

honey, maple syrup, agave syrup

1 1/2

tsp

baking powder

1

egg

250

mL

milk

rice milk, almond milk

a pinch of salt

40

g

butter, melted
1.
Put all ingredients in a mixing bowl. Stir until combined.
Set aside for 5-10 minutes.
2.
Heat the pancake pan on max heat. Lower to medium and melt some butter.
Make medium sized American pancakes.
3.
Optional
You can eat them as a cake, layered with Greek yogurt, bananas and berries.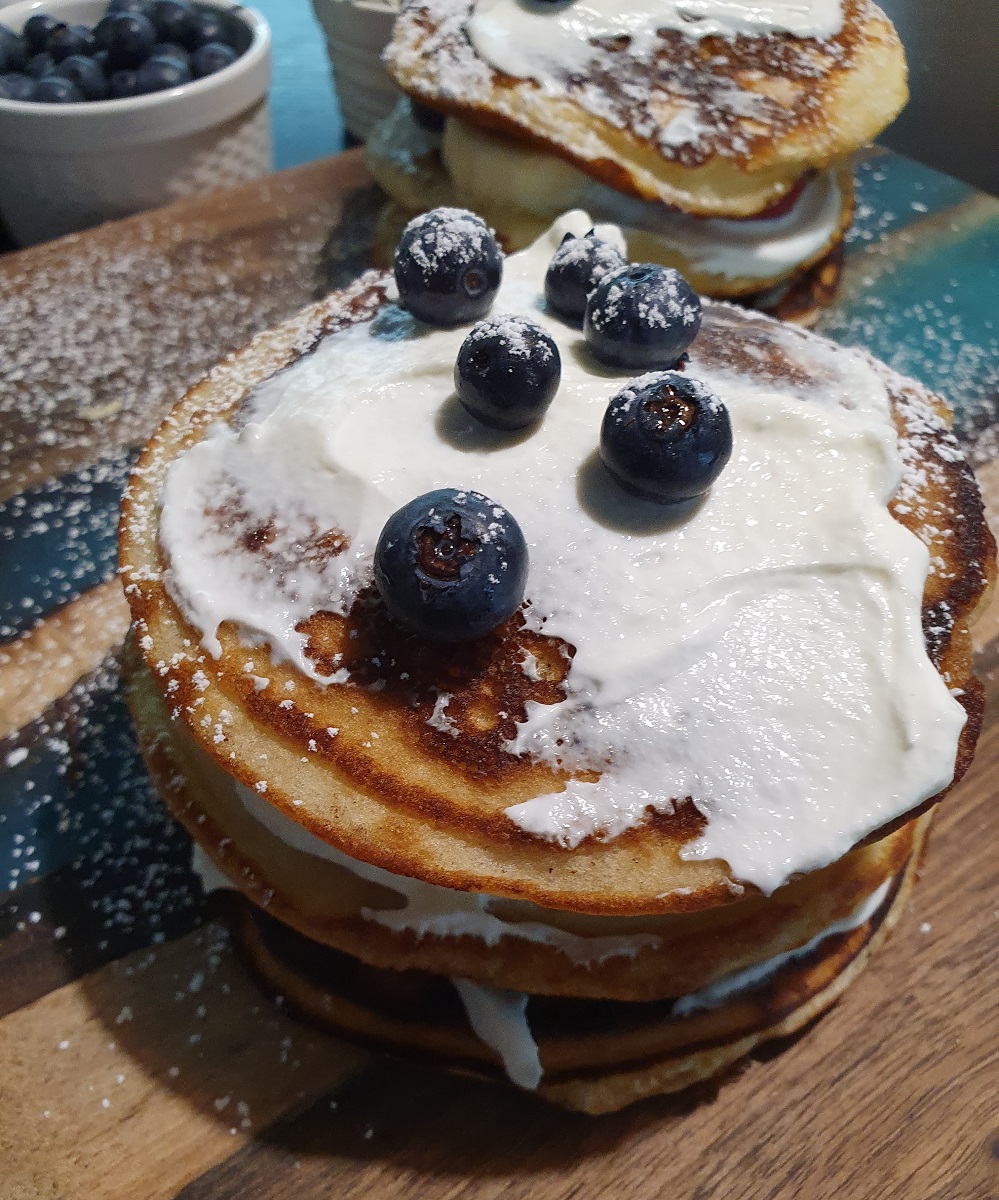 Decorate with powdered sugar.